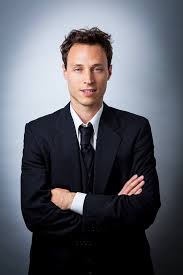 Born in 1976, Adam Hay is a freelance drummer/drum teacher living in Canada, having played well over 1,500 shows since the early/mid 1990s all over the US and Canada with Quintuple Platinum selling artist Chantal Kreviazuk (Sony/2x Juno Winner/3x Nominee), multiple Diamond (million) selling artist Raine Maida (Sony/Our Lady Peace/4x Juno Winner), Sarah Slean (Warner/Juno Nominee), Justin Rutledge (Six Shooter, Juno Nominee), Martina Sorbara (Mercury/Dragonette, Juno Nominee and Winner), Royal Wood (Dead Daisy/Six Shooter/ Juno Nominee), Patricia O'Callaghan (EMI), John Barrowman (Sony UK), Filipina diva Sharon Cuneta (Sony Philippines), KC Concepcion (Sony Philippines), Brownman (Paul Simon/Montreal Jazzfest Grand Prix winner/multiple award winner), Jeff Healey (George Harrison/multiple award winner), Dr. Draw, Luisito Orbegoso (Montreal Jazzfest Grand Prix winner), Cindy Gomez, George Koeller (Peter Gabriel/Bruce Cockburn/Dizzy Gillespie), Alexis Baro (David Foster/Paul Schaffer/Tom Jones) Lesley Barber (composer for Film/TV), Jay Danley (award winner), Sonia Lee (first violinist with Toronto Symphony Orchestra for 6 years/Detroit Symphony Orchestra), Kevin Fox (Celine Dion, Justin Bieber), Gregory Hoskins (The Stickpeople), among many, many others. Adam also proudly receives support from these incredible companies: Evans drumheads (D'Addario), Sabian cymbals, Vic Firth sticks, and Yamaha drums.
Adam has appeared everywhere from live National TV in front of millions of people (MTV, 3x on CTV's Canada AM, City TV's Breakfast Television, CBC, Rogers TV, Mike Bullard on CTV) and live local and national radio shows, Awards Ceremonies, TV and Radio commercials as a jingle artist, sold out theaters and festivals, music videos, national TV season launch parties, countless full length albums, record company showcases in the USA and Canada, minuscule cafeterias, to downtown sidewalks as a busker earlier on.
Adam's session drumming has turned up on TV and Film Soundtracks including the Farrelly Brothers film 'Fever Pitch', the HBO series 'Regenesis', the CBC series 'This is Wonderland', the CTV movie 'Playing House', the film 'The End of Silence', the Warner Music Canada soundtrack to the Food Network's 'The Surreal Gourmet', 'Gray's Anatomy', the Shaw Festival, BBC's 'Being Human', most recently, the CBC TV series 'Cracked', a BBC film, a new feature film headed for Sundance, and many more. Some artists Adam has been billed alongside on tour throughout the U.S. and Canada include My Morning Jacket, Sarah Harmer, Hawksley Workman, The Proclaimers, Glenn Tilbrook (Squeeze), Dan Bern, Moxy Fruvous, Andy Stochansky (Ani DiFranco), Danny Michel, Starling, Dahmnait Doyle (Shaye), The Waifs, Pedestrian, Jeff Healey, Baaba Maal, Gord Downie, Matthew Good, Luke Doucet, Ron Hawkins, Ivana Santilli, Lindy, Melissa McClelland, Spirit of the West, and plenty others.
He's been a session/live freelance drummer in the Toronto scene since 1996 and is a highly sought after private drum teacher (by hundreds of students of all levels and all ages), having given almost 7000 drum lessons since 1998. At one point Adam was teaching over 50 students in one-on-one lessons over four days.
Some people Adam has studied with: John Cheeseman (Berklee College of Music), Jesse Capon (Berklee College of Music), David James (Humber), Daniel Barnes (Banff School of the Arts), Darren Sherer (The New Deal), Luis Orbegoso (winner of the Grand Prix de Jazz, Montreal Jazzfest), Blair Martin (Master of Cuban Percussion), Cam Warrack (Metal Drumming Master), David Wood (Crescent School), Michael Beauclerc (Yamaha/Vic Firth/Sabian clinician, Champion Rudimentary Drummer), the legendary Al Cross (Big Sugar, Jane Sibbery, student of Joe Morello), Ilios Steryannis, the legendary Paul DeLong, Mario Allende, and Afro-Cuban drumming in Havana with master Daniel Rodriguez.
Adam is a very enthusiastic teacher, completely dedicated to empowering students of drumming. He has a wealth of knowledge on multiple drumming styles and subjects, drumming heritage, and is all about the music. He has a positive attitude and loads of experience in the music business and is a good role model to those who are becoming more serious about their careers in music. His main goals are to continue his freelance live and session work with prominent artists, to teach drumming privately, and to teach drumming in clinics all over the world.
He's worked in Post Audio as an engineer (completing about 50 Radio and TV commercials, and a dozen demos and full length albums), a Production Assistant and Runner on Film sets, and a freelance editor. He's written four novels and many short stories, articles for drum companies, has made a few indie films of his own, organized a portrait of over ninety pro drummers in Toronto, has a degree in Philosophy and has traveled in England, Greece, Switzerland, Cuba (2x), Argentina, Brazil, Peru, the US (13x), Canada, and Ghana.
Adam Hay plays Vic Firth sticks exclusively and was accepted into Vic Firth's Education Program as an endorser in March 2009. He endorses Evans Drumheads and plays Yamaha Drums and Sabian cymbals and proudly receives support from these companies. He received a gold record in 2007 from the Chantal Kreviazuk camp for extensive work as her touring drummer. He was featured in The Black Page Magazine in September 2010 for the cover story.
Some other folks Adam has played with: Rich Brown, Alberto Alberto, Maury Lafoy (Jann Arden/Ron Sexsmith/Colin James), Kurt Swinghammer, Rae Spoon, Kat Goldman, Carlos Morgan (Juno Winner), Chris Gale, David Matheson (Ron Sexsmith/Juno winner), Bazil Donovan (Blue Rodeo), David Baxter, John Dinsmore (Kathleen Edwards), Andrew Aldridge (Luke Doucet), KC Roberts, Murray Foster (Great Big Sea), Tim Bovacanti (Randy Bachman/Ron Sexsmith), Evaristo Machado, Stacey Earle, Pedrito Martinez (Sting), The Weekend, Five Star Trailer Park, Hilary Weaver, Bartosz Hadala, Elena Kaperlaris, Chris Gale, Justin Abedin (Canadian Idol), Nick and Rob Bruce of Slik Toxik (multiple award winners), and many, many more.